We live in financially tumultuous times. With over 35 years of experience as an investment advisor, Jerry Tuma and Smart Money stand unique. Jerry is President of Cornerstone Financial Services in Dallas and is a leading economic and financial analyst who discerns what is happening in the world and then translates it to where you live and how these events may affect your future. Smart Money Radio and Cornerstone Financial Services are Changing The Way America Thinks About Investing.™
Smart Money Radio can be heard live in the Dallas/Fort Worth area on Saturdays at 8:00am on talk radio The Answer 660am.
Questions for the show can be e-mailed to: info@emailcfs.com
Smart Money Radio 02/11/17
From Boom to Bust and a brief look at the Beyond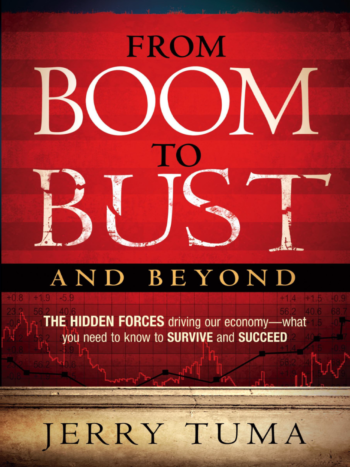 This Week's Topics Include:
 What can Mark Twain teach us about predicting the future?
What are the effects of unknown assumptions?
Social Media is on the rise, what will millennials do next?
Can you really predict supply and demand?
And much more!
Call 1-800-327-4285 to Reserve Your Spot For Our Upcoming Conference*
*Registration is required because seating is
EXTREMELY limited and will be restricted to only participants
who have minimum liquid investable assets of over
$100,000 (does NOT include 401k, individually held real
estate or business interests, etc.).
Smart Money Radio 02/04/2017 
Is The Next American Revolution On The Way?
Smart Money Radio 01/28/2017 
Regulations and More Regulations, But Who's Regulating the Regulators?
Smart Money Radio 01/21/2017 
Get Ready for a New Normal!
Smart Money Radio 01/14/2017 
New Year, New President, What Will 2017 Look Like?
Want Reminders To Listen To Our Show?
Subscribe To The Smart Money Radio Summary Here!